Helping Your Patients Manage Their Treatment Side Effects
So You Can Focus On The Importance of Their Therapy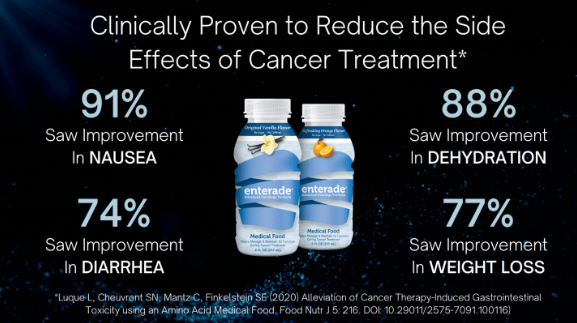 Do your Oncology Patients Experience:
Side effects from treatment, such as nausea, diarrhea and dehydration?
Does dehydration require supplemental IV therapy?
As a Result:
Are you concerned about disruption in their treatment plans?
Are you concerned with dose reductions to manage the side effects?
enterade® Advanced Oncology Formula uses patented combinations of plant-based amino acids and plant-based ingredients that have been clinically proven to reduce the side effects of cancer treatment.
For free samples and brochures, click the link below.
enterade® Advanced Oncology Formula is a medical food designed by oncologists and gastroenterologists specifically for patients undergoing Cancer Therapy Treatments (Chemotherapy, Radiation Therapy, Immunotherapy, etc.), as well as patients with chronic GI discomfort to address oncology supportive care needs such as nausea, diarrhea, weight loss, fatigue/malaise, and general GI symptoms.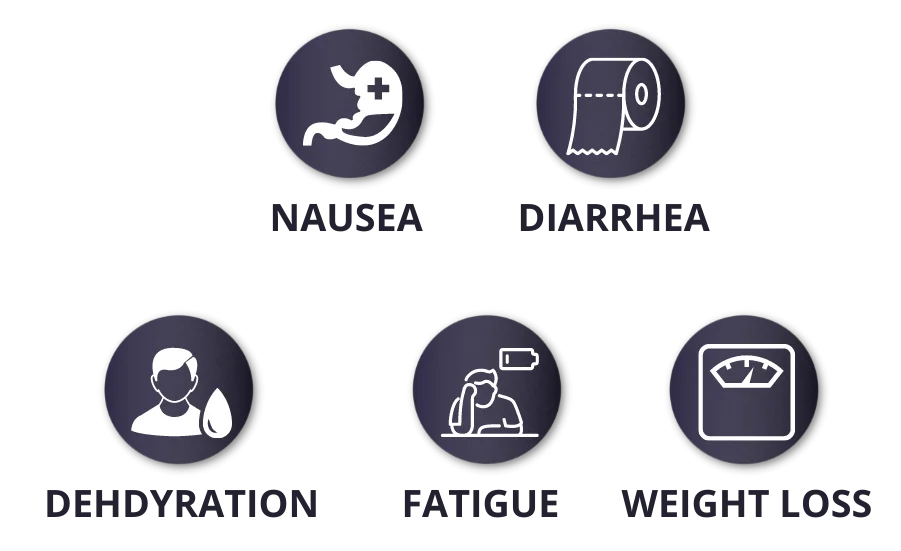 Addresses the GI side effects of chemotherapy and radiation treatment in cancer patients (Luque L, Cheuvront SN, Mantz C, Finkelstein SE (2020) Alleviation of Cancer Therapy-Induced Gastrointestinal Toxicity using an Amino Acid Medical Food. Food Nutr J 5: 216. DOI: 10.29011/2575-7091.100116)
Wide adoption by oncologists, gastroenterologists, endocrinologists, and healthcare providers
Used effectively by over 30,000 patients.
Completed and published four successful clinical studies