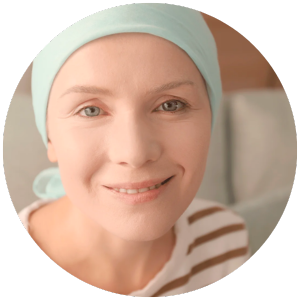 I'm out of words to describe how grateful I am to have found this lifesaving product.
In September, I was diagnosed with State 2 HER2+ Breast Cancer and started chemotherapy in October. The side effects were brutal to the point that I thought I was going to die from severe fatigue. My gastric system was a wreck making it very difficult to eat. Thankfully, my awesome social worker referred me to an amazing nutritionist who suggested enterade for my stomach issues. This has helped beyond that! The fatigue, even when I still get it, is nothing like it was before. Before enterade, I would have fatigue almost up until my next round of chemo. Now it only lasts 8 to 10 days after the infusion and isn't nearly as bad as it was before.
Daphne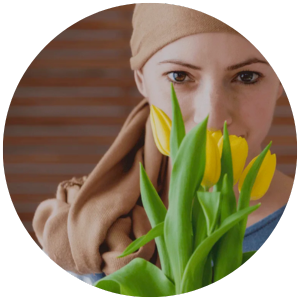 I have been using these all throughout my chemo and they are amazing they help with so many side effects!! I just bought another box for radiation but I'm still having side effects from chemo so already opened the box! I get on amazon and the boxes come very quickly!! I highly recommend these drinks!! This is my 3rd box but I'm done with chemo. I start radiation on February 21st and have some incase I get side effects!
Melinda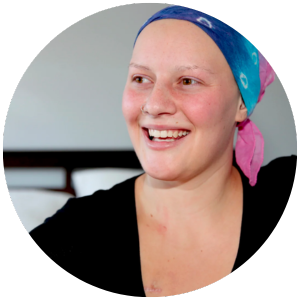 Thank You for this Formula
I have advanced pancreatic cancer. I have been receiving chemo therapy since December. My sister sent me a case of your product. It is easy to drink. It does work very well to keep me hydrated. It also does help with the nausea. Thank you for developing this formula.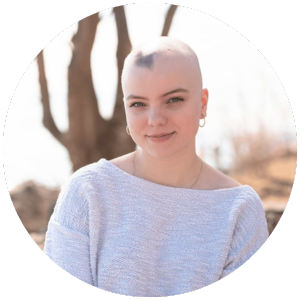 It is a wonderful product and I am very thankful I was told about it.
I am so thankful to you for creating this drink. It has helped me so much. My first chemotherapy I had diarrhea for 6 days and lost six pounds. I had to go back to my clinic and get IV rehydration. I then met with the dietitian who recommended I try this product. I am now on my 5th chemo and have not had to go back for hydration. It settles my stomach when it is upset after chemo also, and relieves the gas. It is a wonderful product and am very thankful I was told about it. It gets you back to feeling normal in a short period of time. Love it!
Lynne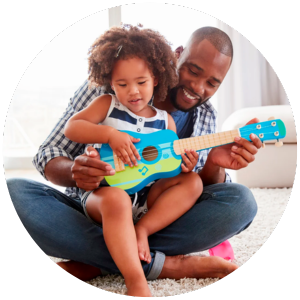 I witnessed it help my precious daughter

I referred your product to many parents for their children as I witnessed it help my precious daughter during her strenuous chemo treatment. Parents were without words, they were so grateful. Thanks a ton! You guys should be available to all patients for many reasons, not just chemo. It even helped my cousin that suffers from ulcerative colitis.
Jacob
Enterade, by itself, has made such a huge difference in my day to day life.
I was diagnosed with a malignant VIPoma (a type of Pancreatic Neuroendocrine Tumor) on the tail end of my pancreas in 2018. Since then, I have had surgery to remove the tumor hoping that it would help with my diarrhea. But it didn't. Neither did the monthly Sandostatin injections and it got worse with chemotherapy. But in January of this year, I began Peptide Receptor Radionuclide Therapy (PRRT) with the Sandostatin injections and 1-2 Enterades a day. Now it has been over a month since I have had any form of diarrhea!!!! Enterade, by itself, has made such a huge difference in my day to day life. I feel less fatigue and it has been a long time since I have felt dehydrated. I am so thankful to the person who recommended this magical drink to me!
Laura
I'm presently going through 6 Chemo treatments do to Breast Cancer. I heard about enterade to help with side effects of Chemo from my nurse. I used it before and after my second treatment and what a big difference. The stomach issues such as diarrhea and cramping were not as bad. I feel like the amino acids and electrolytes protect the GI tract. I highly recommend this drink for anyone having chemo.

Two Cancers and Still Going Strong
I just recovered from an aggressive lymphoma and found out I had renal cell. My taste was off and I could not eat much. I was losing weight and dehydrated. One of my providers gave me some enterade to try. I did not like the vanilla – but I tried the orange. It went down well and I was able to keep it down. My diarrhea lessened and now I am hoping to gain a few pounds.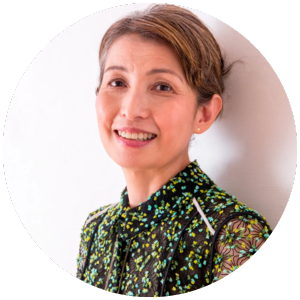 I have had chronic diarrhea for over a year and have lost a significant amount of weight. After enterade, diarrhea has improved and I have gained 5 pounds.
My father is taking Enterade as it was suggested by his doctor. The product helped with him being dehydrated due to diarrhea. It helped him so far to feel a bit stronger as well.

After finding out I had stage 4 colon cancer my brother and his wife stopped over for a visit and while here they showed me a website for Enterade. "They said what do you have to lose try it!" So the day I started chemo (March 8th) my case arrived and I started drinking it. I drink one bottle a day every day and this seems to work for me. I don't want to change my regiment because I do not have any side effects from chemo as of yet (only a one-day headache).
This Drink is my Treasure
I have a good friend going thru chemo and she told me about Enterade. She said I had to get it because it would change my entire experience. With all the side effects of chemo. I was hesitant at first because I was so Sick and thought nothing was going to help with my diarrhea and nausea.
Boy was I wrong this drink has saved my life. I started and within a few days I was feeling so much better. I ordered the drinks for my second round of chemo and drink 2 drinks the day of chemo and 6 days after. I now drink 1 a day to keep my gut healthy. This drink is my treasure.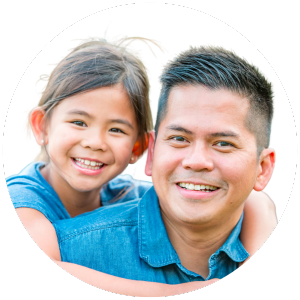 Can I just say I really wish I had known about this product months ago? Oh my word, after just 3 little bottles, it was like back to the old me. I ate pizza which I hadn't been able to eat in over a year and without ANY of the uncomfortable and embarrassing side effects! No cramps, bloating, gas, nausea or diarrhea! I will make sure to have this on hand from this point forward!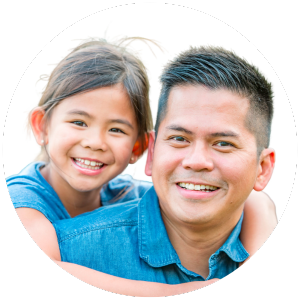 I've been struggling with diarrhea and dehydration for the past year after being diagnosed with Short Bowel Syndrome. I can only drink oral rehydration solutions and Enterade has been the best so far. I ordered the vanilla flavor and it was surprising tasty. I could tell a difference in my symptoms just after a few days. Will definitely reorder. Looking forward to trying the orange flavor.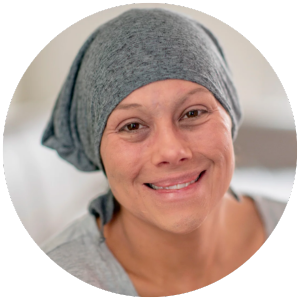 This Stuff Works Wonders!
I'm undergoing chemotherapy and radiation and when I tried a sample of this given to me by my nutritionist, I was so happy! Even bottled water tasted gross but this Enterade was wonderful! It totally quenched my thirst relieving my dry mouth! It also aided with my diarrhea and calmed my stomach!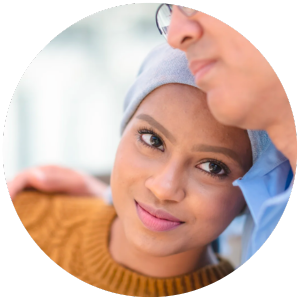 The Only Product that Helped Me
I had a hard time with any type of drink. My sensitivity to smell and taste made me very nauseous. I couldn't digest sugars, and this drink helped me combat the dehydration I was dealing with along with the diarrhea. I had a large section of small intestine and half of my large intestine removed, this makes it difficult for me with the digestion of a wide range of things. The drink really helped me during my treatment. It was the only thing that didn't make me nauseous and vomit.
A friend of mine had sent me a few of these drinks the orange flavor. I tried and immediately felt relief. So my next chemo treatment I was surprised with a 12 pack of orange drinks from my husbands Mom. The taste is great. Reminds me of baby aspirin in a good way. The texture is smooth and goes down well. I took these a few days after chemo for preventive measures as well as a few bothersome side effects. It totally works! I drink one in the morning and 1 in the evening. It hydrates and makes the diarrhea not as severe. The next time I order these I would recommend buying 2 cases. One for the week of chemo and one for after chemo. I had inflammation in my gut but the drinks totally helped me. I would be lost without them. I highly recommend.
So Thankful for This Drink
I was recently diagnosed with stage 3b breast cancer and started chemotherapy 2 months ago. The chemo has caused a lot of stomach issues including severe diarrhea and cramping which then caused weight loss. My oncologist recommended Enterade and within 3 days of starting it, my diarrhea went away and my stomach started feeling so much better. Finding this drink was a prayer answered. As a bonus, it also gives me energy and I've gained 3lbs in a week! I would absolutely recommend this drink to anyone going through chemotherapy.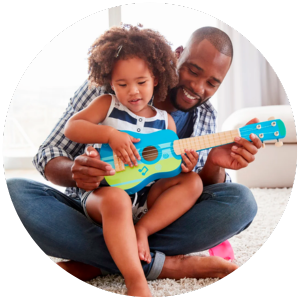 I am without a doubt your Biggest Fan! Enterade is the absolute BEST Drink for cancer patients like myself.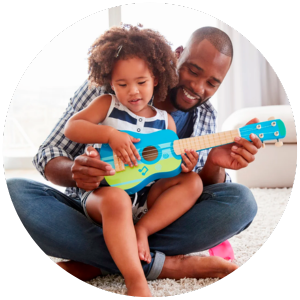 I cannot stress the thankfulness I am for this product. It has been a total game changer for my husband. Thank you, Thank you!
Works fantastic for my wife going through taxol. Zero nausea or other problems. She refuses to take the anti-nausea meds her doctor perscribed.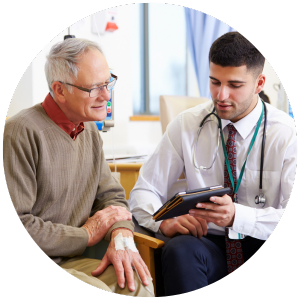 No more diarrhea and feeling tired
I bought this product and it helps me a lot no more diarrhea and feeling tired I took 2 bottles and my diarrhea stop. I will buy it again. The taste is good like orange juice. Tuesday I have chemo and I will show to my oncologist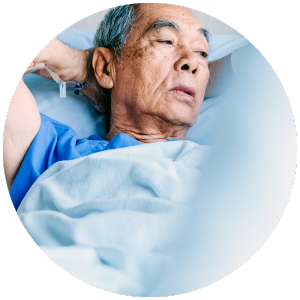 Praying it helps all chemo patients
I have intestinal problems from long Covid and this has helped me, helped me with diarrhea and nausea, praying it helps all chemo patients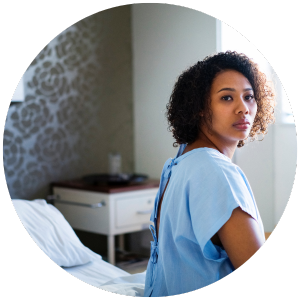 I went from two or three days sick to only a couple hours of not feeling well. I had some nausea and such, but it was over by the middle of the day. I was back to normal the next morning. I only missed one dose and before I would have missed several days.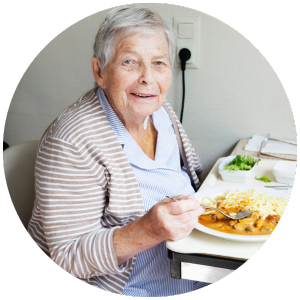 My doctor is amazed and said I am doing better than probably 95% of his patients.
I detest the idea of taking more drugs other than what I get at cancer treatment. I did not want to take the prescribed steroids and anti nausea medication. I haven't had to and haven't been at all nauseous, no diarrhea or constipation, no mouth sores. Every week at the oncologist, he asks me a bunch of questions about side affects and my response has just been no, no, no, no, no. He is amazed and said I am doing better than probably 95% of his patients.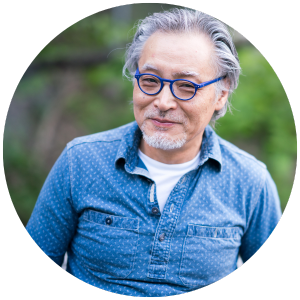 It's the most valuable thing you could do to keep your gut happy during a bad time.
I have stage VI Colon cancer with mets. I am going into my 4th year with this and have had 5 tumors in my liver so I have been through quite a bit of chemo and interventional medicine. My gut had been sick for these 4 years until I happened to stumble onto Enterade. I got 2 cases and have not looked back! You feel good in your digestive system. Even if you don't have chemo you can still drink it for good gut health. It's a win win!!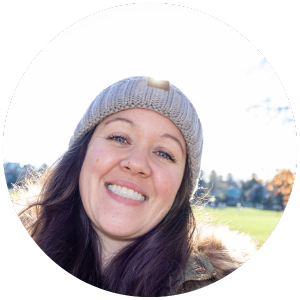 This is a wonderful product that really helps anyone with hydration issues.
It's easy to drink and the hint of the vanilla flavoring is tasty. I have kidney concerns and while I drink lots of water and am still dehydrated. I have been drinking k 1 enterade along with my 80 once's of water for the last 6 months and my medical check ups have been much better. I really like this product!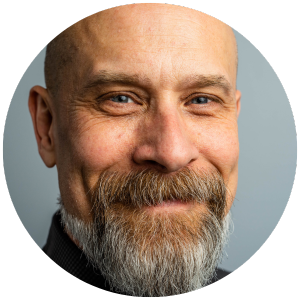 This oncology food has changed my life completely
This formula works! After my second round of chemo, I developed severe dehydration. I know I had to do something different and found Enterade! Thank you! ! This oncology food has changed my life completely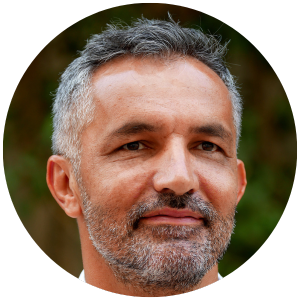 I like the way Enterade hydrates me.
I have Neuroendocrine cancer (NETS) and lose a lot of fluids due to the syndrome. Two bottles per day sets my hydration level up to a healthy balance. I can tell the difference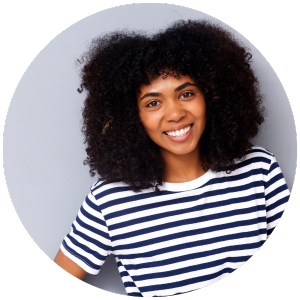 I am indebted to the doctors who developed this
I have been a Celiac for over 9 years. In 2008 I got gluten out of my diet, but I was still having diarrhea , so I was put on a steroid, Entacort, for five years. During this time and still today, I daily take one tiny pill called lomotil (diphenoxylate/ atrophine) Something reignited my diarrhea last January and again in April. For many months in 2017 I had uncontrollable diarrhea and lost a lot of weight. I was tested at Keck Medical Research Facility at USC., tried various prescriptions and was finally told to go on a corticosteroid, which I did not want to do. Dr. Milne, my out-of-network holistic m. d., suggested I drink a jigger of thick fibber on an empty stomach, which helped bind me up. My concerned son found enterade on the internet and ordered me a dozen orange-flavored in early October. I took it also on a empty stomach. I decided to try the vanilla and liked it even better. The website shows a diagram of stunted villi, and that was my problem. I showed the printout to my gastroenterologist in hopes that he would share this with other patients with similar problems. I like the taste; I can drink it chilled or room temperature. I am indebted to the doctors who developed this as I feel it is returning my stomach lining to a healthy state.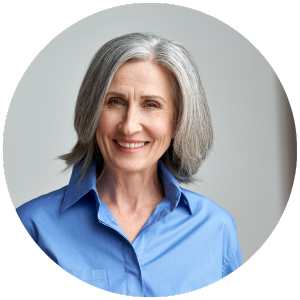 After several months of being told I had IBS I ended up in the ER needing 2/3 of my colon removed due to colon cancer. I mean who expects a 100-lb active healthy millennial with no family or genetic predisposition to get colon cancer! Unfortunately more and more healthy people in their 20s and 30s are coming down with cancers that normally occur in older people. After accepting the "s–t happens" attitude I found very little actionable information on how to deal with the fact that I had only 1/3 of my colon to digest food and I had significant diarrhea and weight loss. And honestly, if you are not talking to a medical practitioner, family member or other sick person, there is no one with whom you can talk about diarrhea–not exactly a compelling conversation topic! Luckily the oncology nutritionist at the UCLA Simms/Mann Center told me about Enterade, which nobody knew anything about. I started drinking one bottle/day and my oncologist and nurses were amazed that despite my diarrhea and weighing only 87lbs I had no signs of dehydration. I spoke with someone at Enterade who advised me to take two bottles/day and it made a huge difference in my diarrhea. So much so that I put cases of Enterade on my birthday wish list. I know it is not inexpensive, but it has helped me so very much. I don't know if I will ever have a normal digestive system, but drinking 2 bottles/day has helped significantly.